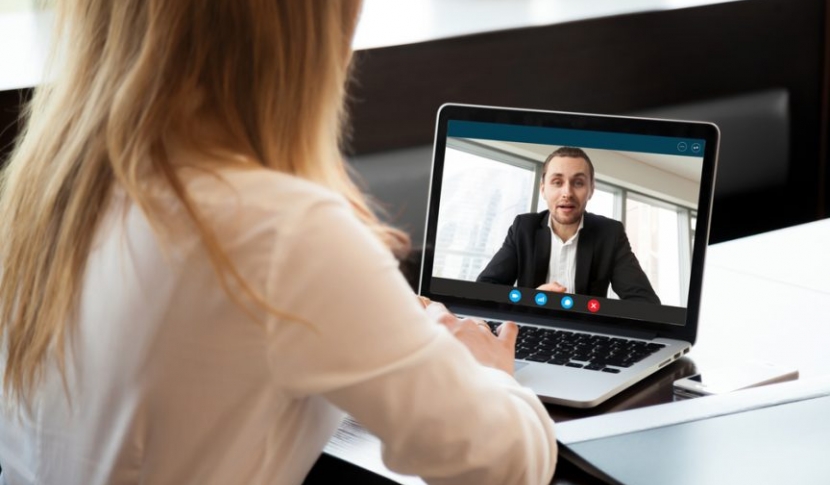 Back to News
Virtual Career Fairs – Keeping Public University Talent in Michigan
General Motors (GM) is investing $1 billion to expand the Warren Tech Center outside Detroit, Michigan. This expansion will create 2,600 jobs, but GM's main challenge will be staffing it! "We have to meet or beat the talent levels in Silicon Valley and other technology hubs around the world," says GM product chief Mark Reuss, but the question is how they will find that talent.
Five years ago, universities could host two traditional career fairs and satisfy industry recruitment needs. The typical recruiting season included a five week cycle in September and a second season in February, but with the 2018 unemployment rate at 4.1 percent, a 17 year low, and changing industry needs, year-round recruitment has become a necessity.
So how do university career centers accommodate the 365-day recruitment season? They create convenient and affordable opportunities for companies to connect with student talent. Career centers can supplement the traditional career fair season with more low cost, high impact virtual career fairs by utilizing evolving online platforms. When universities and colleges collaborate to offer multi-university virtual career fairs, they're giving both employers and students a one-stop recruitment shop.
On Monday, April 9, 2018, ten Michigan universities attended the Michigan Public Universities Virtual Career Fair, hosted by Michigan Technological University. University participants included:
Central Michigan University
Eastern Michigan University
Ferris State University
Michigan State University
Michigan Technological University
Oakland University
Saginaw Valley State University
University of Michigan – Dearborn
University of Michigan – Flint
Western Michigan University
Prior to the fair, students were given the opportunity create a personal profile, upload their resume, and research registered companies.
Using the digital platform Brazen, the event ran from 1:00pm to 4:00pm. Students were able to see company booths, select the companies they wanted to talk to, and take a spot in their queue. Recruiters were given 10 minutes to engage with each student using text or a video chat format. If needed, companies could add five additional minutes to the discussion, but only five minutes. The average conversation lasted a little over seven minutes.
Recruiters can use the platform to rate students after each interaction. According to survey data, employers indicated they would take action on 60 percent of the students they engaged with at the Michigan Public Universities Virtual Career Fair, meaning they would schedule a follow-up interview or further screening.
"There were quite a few participants, and it was a quick way for me to meet people while still being able to work on some day-to-day items," reported one student.
Students value the engagement that Brazen offers, opposed to the generic online application process. One student said, "Making the employer and hiring manager's information available before the event allowed me to do research and develop materials tailored to the positions I wanted. This is what got me a few interviews. So thank you for the help!" This student's only recommendation? "More companies!"
Recruiters also had a few suggestions to improve the event. For example, one said "I would recommend being able to see a list of students for each major and being able to connect with [majors I am looking for] first, versus waiting for them to connect with the employer." However, as career service directors for the public universities know, students' majors aren't the most important thing that employers find leads to success – it's a well-rounded education.
During the event, GM was one of the top recruiting teams engaging with student participants, proving that virtual career fairs are a valuable tool for hiring organizations to find talent. Magna International, DENSO, Nexteer Automotive, and Technology Resource Group are other Michigan-based companies that reported high engagement.
On-site, in-person career fairs will continue to be the primary source of recruiting for many employers, but virtual career fairs will continue to grow. As technology evolves, students and recruiters will recognize the benefit of virtual career fairs. Look for more virtual collaborations and career fairs that connect students at public universities to growing career opportunities in Michigan.
Steve Patchin is the Director of the Career Center at Michigan Technological University. He can be reached at shpatchi@mtu.edu.
---