Dr. Daniel J. Hurley, CEO
E-mail: dhurley(a)masu.org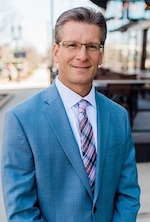 Daniel Hurley began serving as CEO of the Michigan Association of State Universities (MASU) in July 2015 (formerly known as the Presidents Council, State Universities of Michigan). MASU serves as the coordinating board for Michigan's 15 public universities, providing advocacy and fostering policy to maximize the collective value these institutions provide in serving the public interest and the state of Michigan. Hurley is returning to the Association where he served from 2003-2007 as its director of university relations. From 2007-2015, he served as the associate vice president for government relations and state policy for the American Association of State Colleges and Universities (AASCU), based in Washington, D.C. 
On behalf of the state universities of Michigan, Hurley coordinates a variety of policy, programmatic and advocacy efforts. He serves as a consultative resource to colleges and universities, legislators and other state officials, higher education and policy organizations, and state and national media, providing insight on a variety of higher education issues at the federal, state, and institutional level. He is involved with several organizations, including the State Higher Education Executive Officers Association (co-chair of federal relations committee), American Association of State Colleges and Universities, Midwest Higher Education Compact, and the Education Alliance of Michigan.
Hurley has received a Ph.D. in public administration from Western Michigan University, a master's degree in career and technical education from Ferris State University, a bachelor's degree in public relations from Grand Valley State University, and an associate's degree in liberal arts from Grand Rapids Community College. He has served as an adjunct professor for graduate- and undergraduate level programs at three of his alma maters, as well as George Mason University (VA) and George Washington University (D.C.), teaching in the fields of communications, educational leadership, higher education finance and public policy.
He is married to Jana Hurley, a career-long student- and business affairs administrator at public universities in Michigan and Virginia. They have a son, Jameson, age 12.
Mr. Robert Murphy, Director of University Relations and Policy
E-mail: bmurphy(a)masu.org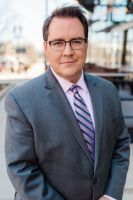 Bob Murphy joined the Michigan Association of State Universities in July 2015 as its Director of University Relations and Policy. In this role, he manages a broad portfolio of programs and initiatives, convenes stakeholder groups, and promotes effective policy for the state's public universities. He partners with state officials, lawmakers, and a multitude of other organizations on higher education public policy, especially data and finance issues, and also provides strategic communications services to the member universities and other stakeholders. 

Murphy was previously with the State Budget Office of Michigan from 2008 – 2015, having served most recently as the senior analyst for higher education, providing coordination and policy development for the state's community colleges and public universities. He provided consultation to the governor and state budget director on higher education issues as well as offered prospective policy solutions, and testified before the Michigan Legislature on behalf of the administration.

He has earned a master's degree in international relations from the University of Chicago and a bachelor's degree in political science and history from Michigan State University. He is currently a doctoral student in the Higher, Adult, and Lifelong Education program at Michigan State University, and lives in Lansing with his wife, Nicole.
Dr. Will Emerson, Director of Student Success Initiatives
E-mail: wemerson(a)masu.org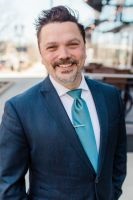 Dr. Will Emerson was appointed as Director of Student Success Initiatives at MASU in March 2017. In this new position, Emerson is helping to bolster the statewide student success capacity-building agenda among Michigan's 15 public universities. The position will enhance the association's ability to work with the state universities in collaboration with Michigan's K-12 schools, community colleges, independent colleges, and many other stakeholders to improve outcomes related to student success. The position is being funded in part by a grant from the Kresge Foundation. 

Emerson brings with him 14 years of experience in higher education, spanning academic and student affairs, and community outreach at institutions in Ohio and Michigan. Prior to joining MASU, he served as the Veteran Affairs Coordinator at the University of Michigan-Dearborn, where he founded the Veterans Office. He brings with him an extensive portfolio of experience in services and programs designed to boost the success of diverse at-risk student populations, and in fostering multi-institution, cross-sector partnerships. In 2016, Emerson received the Chancellor's Award for Outstanding Impact on the Metropolitan Community and University from the University of Michigan-Dearborn. He has served as a faculty member at three institutions, teaching courses in philosophy, history, science and technology, and ethnic studies, and has also taught freshmen development and retention courses. 

Emerson has earned a Ph.D. and M.A. in American Culture Studies, and a Certificate in Women's Studies from Bowling Green State University; a B.A. in Anthropology/History from the University of Michigan-Dearborn; and an A.A. in English/Anthropology from Schoolcraft College. He is also a U.S. Army veteran, and is a recipient of an Army Achievement Medal and National Defense Service Medal. 
 
Ms. Robyn Cline, Office Manager & Executive Assistant
E-mail: rcline(a)masu.org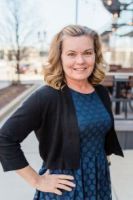 Robyn is the office's most senior professional, having served twenty-three years as office manager and executive assistant. Robyn assumes responsibility for coordinating and managing the executive office operations, composing correspondence, compiling reports and preparing communication. Robyn also updates the Michigan Association of State Universities' website. 

Prior to joining MASU she served in secretarial capacities in both the public and non-profit sector. She has a master's degree in Family Life Education from Western Michigan University and a BA in business management from Davenport University