Dr. Daniel J. Hurley, CEO
E-mail: dhurley(a)masu.org
On behalf of the state universities of Michigan, Hurley coordinates a variety of policy, programmatic and advocacy efforts. He serves as a consultative resource to colleges and universities, legislators and other state officials, higher education and policy organizations, and state and national media, providing insight on a variety of higher education issues at the federal, state, system and institutional level. He is involved with several organizations, including the State Higher Education Executive Officers Association, Midwestern Higher Education Compact, and the Education Alliance of Michigan. His insights and commentary are cited in state and national media outlets, including the New York Times, USA Today, Inside Higher Ed, Chronicle of Higher Education, and Bridge Michigan.
Hurley has received a Ph.D. in public administration from Western Michigan University, a master's degree in career and technical education from Ferris State University, a bachelor's degree in public relations from Grand Valley State University and an associate degree in liberal arts from Grand Rapids Community College. He has served as adjunct professor for graduate- and undergraduate level programs at three of his alma maters, as well as George Mason University (VA) and George Washington University (D.C.), teaching in the fields of communications, educational leadership, higher education finance, and public policy.
Mr. Bob Murphy, Chief Policy Officer
E-mail: bmurphy(a)masu.org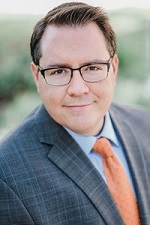 Bob Murphy serves as the Chief Policy Officer of the Michigan Association of State Universities, having joined the Association in July 2015 originally as its Director of University Relations and Policy. In the CPO role, he: manages a broad portfolio of initiatives; researches and promotes effective policy for the state's public universities; advises the CEO; and is the convener of or liaison to 16 of the 19 MASU committees. He partners with state officials, lawmakers, and other organizations on higher education public policy, especially data, finance, and legal issues, and also provides strategic analysis and communications to the member universities and other stakeholders. He also oversees the review process for all new academic programs proposed at the state universities.

Bob was previously with the State Budget Office of Michigan from 2008 – 2015, serving most of that time as the senior analyst for postsecondary education. At SBO, Bob provided coordination and policy development for the state's community colleges and public universities and served as the primary official preparing the $2.1 billion combined community colleges and higher education budgets. He provided recommendations to the Governor and State Budget Director on budget issues and potential policy solutions, and testified before the Michigan Legislature on behalf of the administration.

He has earned a master's degree in international relations from the University of Chicago and a bachelor's degree in political science and history from Michigan State University. He is currently a doctoral candidate in the Higher, Adult, and Lifelong Education program at Michigan State University, and lives in Lansing with his wife, Nicole. Bob's Twitter account is a collection of higher education topics and bad jokes, and can be found here. 
Ms. Robyn Cline, Office Manager & Executive Assistant
E-mail: rcline(a)masu.org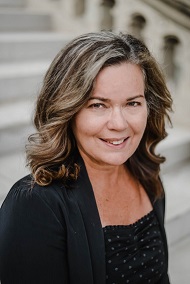 Robyn is the office's most senior professional, having served twenty-five years as office manager and executive assistant. Robyn assumes responsibility for coordinating and managing the executive office operations, composing correspondence, compiling reports and preparing communication. Robyn also updates the Michigan Association of State Universities' website. 

Prior to joining MASU she served in secretarial capacities in both the public and non-profit sector. She has a master's degree in Family Life Education from Western Michigan University and a BA in business management from Davenport University