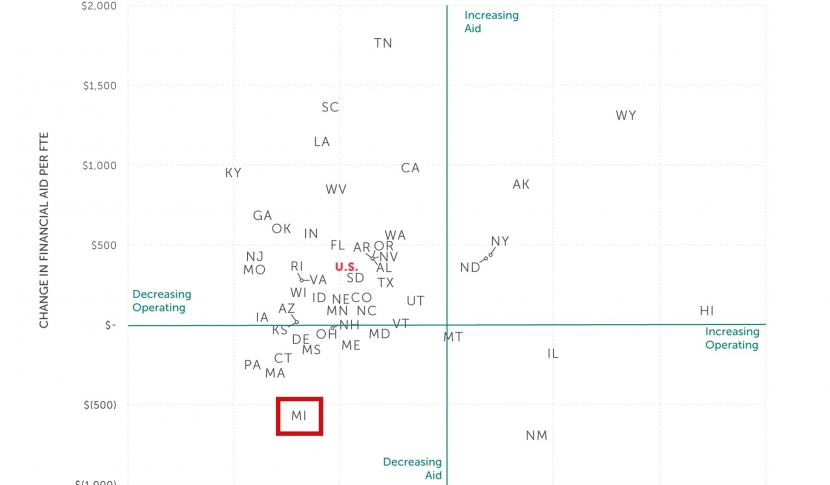 Back to News
Michigan: Racing quickest to the bottom for higher education funding
Back in May, the fine folks out at the State Higher Education Executive Officers Association (SHEEO) put out a comprehensive report summarizing the available literature on state funding of higher education. They confirmed what we all suspected: cutting public higher education funding leads to higher tuition, fewer students enrolling in public universities, and declining graduation rates. My colleague Dan Hurley already summarized this report in his post back in May, and you can read it here.
But I wanted to bring one chart from that report to everyone's attention as the Legislature finishes negotiating the FY22 budget in the next week or two. The chart below compares all states based on two variables over the period of FY01-FY19:
change in per student operating support for higher education (on the horizontal axis)

change in per student state financial aid (on the vertical axis)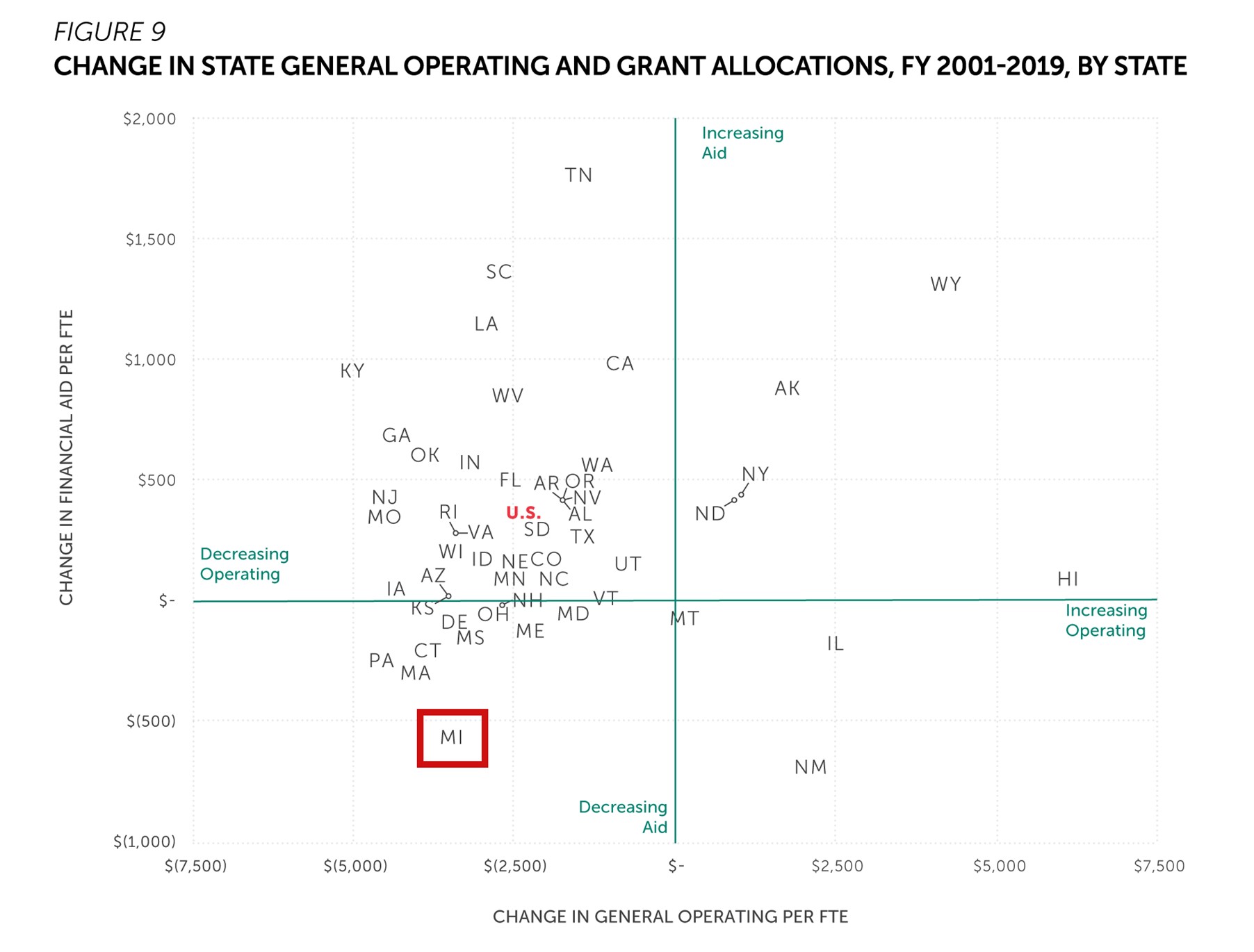 I highlighted Michigan in a big, bold, red box, since I didn't need to be careful to blot out any other state—none are nearby. Michigan really stands alone in that bottom left corner of the chart, home to the few states that cut both institutions and student financial aid on a per student basis. Some states cut more operating dollars per student than Michigan, and only one state (New Mexico) cut more financial aid dollars per student than Michigan. However, Michigan has clearly been the worst in the nation across both dimensions for making college affordable for students and families in the last two decades.
As the Michigan Legislature and Governor Whitmer finish their work assembling a budget for FY22, let's keep this chart in mind. Revenues are historically high, and the work to undo the historic shift of college costs from the state to students starts with a single budget act.
(Thanks to Dr. Brendan Cantwell at Michigan State University for originally sharing this chart on Twitter, bringing it to my attention. I also corrected a typo on the vertical axis.)
Bob Murphy is the Chief Policy Officer at the Michigan Association of State Universities.
---