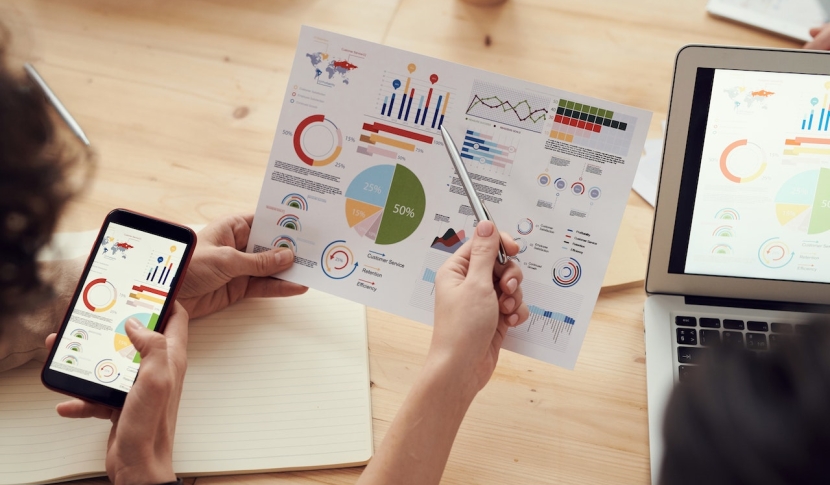 Back to News
Introducing a new higher education dashboard for the State of Michigan
For many years, various entities have set up dashboards to monitor the state of higher education around the nation. The federal government, state governments, business roundtables, and universities themselves have all created such tools. In that vein, MASU is pleased to unveil its new dashboard that is focused on the State of Michigan itself, rather than at the individual institutional level: Metrics That Matter.
Found at www.masu.org/accountability, Metrics That Matter tracks many of the common variables of interest to policymakers and, crucially, tries to use those metrics where we can rank the State of Michigan among its 49 peers. It isn't particularly helpful to know where one state university ranks against the thousands of competing institutions across the country. But I do think it's helpful to look at the cumulative effect of decades of state funding decisions on an entire collection of public universities. And it's especially good at looking for some correlations.
For example, we can see on our dashboard that in the latest available data, Michigan ranks 41st in the nation for state funding per public university student, 41st in the nation for state funding per capita, and 50th in the nation for state financial aid per public university student (though we expect this latter point to drastically improve with the new Michigan Achievement Scholarship). So it really shouldn't be shocking that Michigan ranks 37th for postsecondary attainment and 35th in state per-capita income.
Similarly, the latest data indicate that in 2021, Michigan crossed the 50% threshold for state attainment of a postsecondary degree or certification, which is cause for celebration! But at the same time, other states are closing in on a 60% attainment goal by 2030 even faster, so Michigan slipped two spots down to 37th in the nation. One can see in the dashboard that some optimism can be found in that attainment is rising faster in the 25-34 age bracket than in the overall 25-64 age bracket. This is still a call to get our state's lifelong learners back in the educational system to stimulate their personal and professional growth, though.
Metrics That Matter includes links to all data sources, and where possible, the national rank and year over year changes. It also includes dates for when the data sources are updated, so you know how fresh the data are. This site will be updated periodically throughout the year as data are refreshed. Feel free to reach out if you have a suggestion for a good existing data point to add to this dashboard!
Bob Murphy is the Chief Policy Officer at the Michigan Association of State Universities.
---