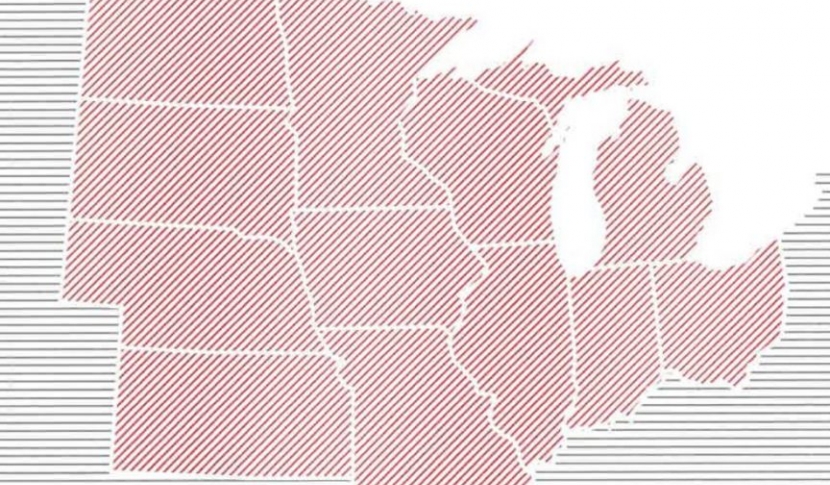 Back to News
Metrics that Matter: Michigan's Higher Ed Funding Lags in the Midwest
The extent to which state governments invest in their public colleges and universities and in their student financial aid programs has a direct impact on access to and affordability of a college degree. Greater state investment mitigates the need for colleges to raise tuition prices. Affordable colleges boost the capacity of states to increase the educational levels of their populations. Higher levels of education equal higher earnings for not just those with college degrees, but so too for the communities in which they reside, and states as a whole.
Across the entire country, the U.S. has witnessed a downward trajectory of state investment in higher education for almost two decades. State government cost pressures, especially involving Medicaid funding, as well as overt state policy prioritization, have put a squeeze on state funding of higher education, and thus on college affordability.
What does the scenario look like in Michigan, especially in contrast with its Midwest peers? A recent policy brief commissioned by the Midwestern Higher Education Compact (MHEC) sheds light on the answer. In the report, Evaluating State Funding Effort for Higher Education, David A. Tandberg and Sophia A. Laderman of the State Higher Education Executive Officers association, analyze the Midwest states' funding of postsecondary education using a variety of metrics. In nearly every measure, Michigan's investment in postsecondary education ranks near the bottom relative to the other 11 states included in the 12-state regional higher education compact. This portrait of state support for postsecondary education (including community colleges and four-year universities) includes a fiscal year 2017 snapshot as well as the most recent 10-year trend.
Summary of State Effort for Postsecondary Education: Michigan Relative to 12 Midwest States
Postsecondary Education Support Per Capita, Fiscal 2017: Michigan $242, ranked 9th of 12
Change in Postsecondary Education Support per Capita, 2007-17: Michigan -22%, ranked 11th of 12
Postsecondary Education Support per $1,000 of Personal Income, Fiscal 2017: Michigan $5.3, ranked 7th of 12
Change in Postsecondary Education Support per $1,000 of Personal Income, 2007-17: Michigan -28%, ranked 11th of 12
Percent of Tax & Lottery Revenues Allocated to Postsecondary Education, 2015: Michigan 5.7%, ranked 8th of 12
Change in Percent of Tax & Lottery Revenue Allocated to Postsecondary Education, 2005-15: Michigan -16%, ranked 6th of 12
As Tandberg and Laderman state in their analysis, a number of political, structural, economic, and demographic factors play a role in a state's ability—and willingness—to support postsecondary education. Many of these factors are commonly shared among the Midwest states. Still, this Midwest comparison does not bode well for Michigan. Foundational to economic prosperity is a state's educational attainment level: it's capacity to develop, attract, and retain high-skill, high-knowledge college graduates; and subsequently, the companies large and small that depend on them to innovate, grow, and prosper. In Michigan, and in her largest metropolitan areas, we have a tough road to climb. Case in point: the determining factor for why Detroit failed in its spirited quest to land Amazon's second headquarters.
But, it's a road we must climb if Michigan in the years ahead seeks to be competitive domestically and internationally. State higher education funding matters—economically, socially, and civically.
Daniel J. Hurley is the Chief Executive Officer at the Michigan Association of State Universities
---