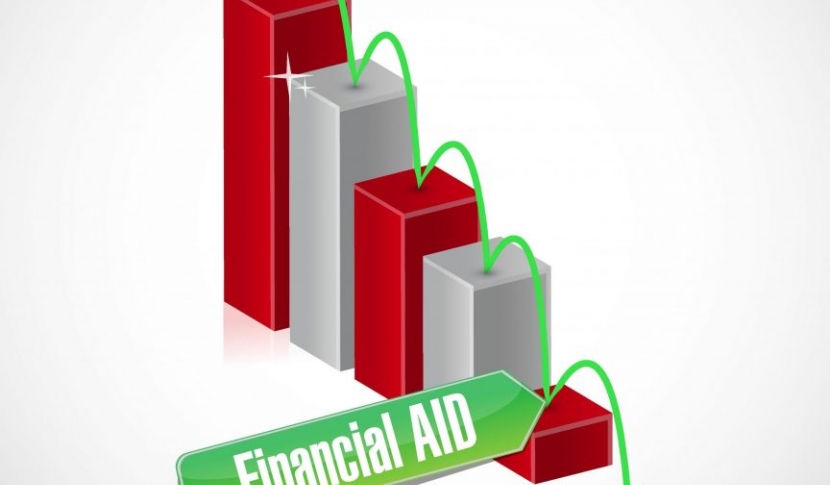 Back to News
An Unenviable #1 Ranking for the State of Michigan
The annual accounting of states' investment in student financial aid was recently released, showing that financial aid across all states increased by 5.7 percent in the 2014-15 academic year, the most recent year for which data are available. The 46th Annual Survey Report on State-Sponsored Student Financial Aid, produced by the National Association of State Student Grant and Aid Programs (NASSGAP), shows that in Michigan, the year-over-year increase in student aid was 5.4 percent. Michigan now ranks 40th in the amount of state student aid grant dollars spent per capita (the amount: $10.22).
The report's real stunner, however, is evident when looking at the longer term trend of where Michigan stands in the national context of helping students afford college. When measuring the 10-year change (2004-05 to 2014-15) in total state grant aid awarded, states collectively increased their investment by 57.2 percent. In Michigan, the state decreased its investment to the tune of 49.6 percent. This makes Michigan the #1 state in student financial aid disinvestment in the past decade for states that have need-based financial aid programs. (Had New Hampshire not completely eliminated its need-based student aid program, Michigan would have at least climbed to the #2 spot in this dubious ranking. Georgia is the only other state that does not have a need-based program).
In an era in which states' most valuable resource is the level of talent possessed by their residents, what does this trend in student aid disinvestment say about the state's priorities?
State student aid programs are only part of the equation in determining college affordability. State operating support for public universities is a much larger factor, and here too, the trend data for Michigan is disconcerting, with a more than one billion dollar inflation-adjusted reduction in combined state higher education and student aid funding since 2002. Fortunately, Michigan's public universities have more than doubled institutional financial aid over the last two decades (in constant dollars) in order to mitigate the impact this state disinvestment has had on tuition prices for students from low and lower middle-income households.
Michigan's approach to student financial aid is in need of a major overhaul. Much greater investment is needed, with dollars driven toward low-income students, part-time students and working adults; populations critical to ensuring Michigan has the talent needs to compete economically. Such calls for a revamping in the state's state student aid programs are included in Reaching for Opportunity: An Action Plan for Increasing Michigan's Postsecondary Credential Attainment, released earlier this year, and the Michigan League for Public Policy's Back to School Report, published last month.
Well-financed and rationally structured state student aid programs are critical to ensuring college affordability, especially for individuals from lower and middle-income backgrounds. And college affordability is in turn critical to so much of what follows: higher college enrollments, student success, and ultimately higher personal incomes. It's time to make student aid in Michigan a true priority.
@Daniel_J_Hurley     @MASUmichigan
---