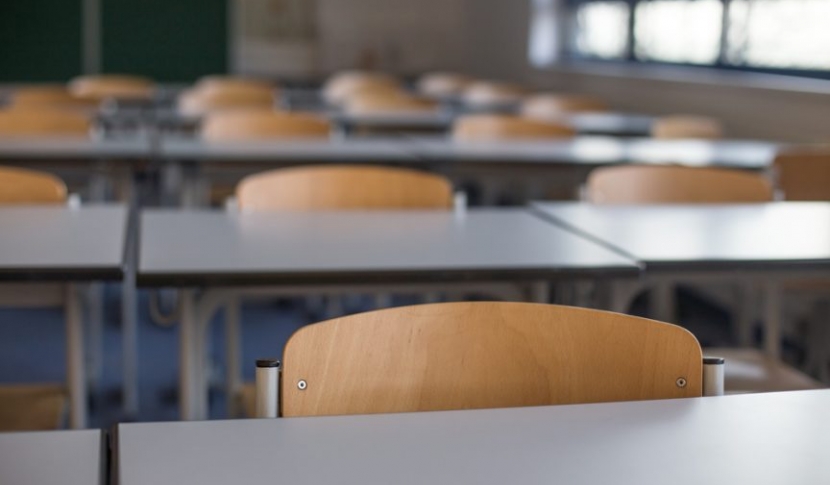 Back to News
Michigan's Demographics Must Not Determine its Destiny
Michigan's economy is continuing to grow, enabling it to compete vigorously on the national and global stage. That's the good news. The bad news? The state's most important economic input—maintaining and growing a talented workforce—will be increasingly challenged by a declining population of young adults. Michigan will have the third largest percentage decline of high school graduates in the U.S. between 2016 and 2030, dropping nearly 14 percent, behind only New Hampshire and Connecticut, according to the latest forecast by the Western Interstate Commission for Higher Education in its recently released report, Knocking at the College Door. The report predicts that, in raw numbers, Michigan will witness a decline of 13,602 high school graduates annually by 2030, again placing it third worst, this time behind only Illinois (-15,421) and California (-40,060).
This is indeed worrisome. If employers are unable to find the talent they need in Michigan—fueled by a growing, highly-skilled workforce, they will look elsewhere to set up shop. And the demand for a college-educated citizenry will be great, as discussed in our prior post, with state data forecasting that among Michigan's top 50 high-demand, high-wage careers through 2024, 43 will require at least some level of postsecondary education, and 36 of which will require a bachelor's degree or higher.
The decline in the number of high school graduates in Michigan has long been underway, with a dramatic drop of 19 percent between 2008 and 2016. The ripple effect is already evident in enrollments at Michigan's community colleges and independent non-profit colleges, which have collectively witnessed a 15.6 percent and 14.9 percent drop in enrollments, respectively, between 2007 and 2015, according to federal education statistics. Impressively, total student enrollments at Michigan's public universities are actually up almost one percent during the same timeframe, and up a remarkable 4.7 percent among undergraduate students. Further, fall semester enrollments of first-time, full-time freshmen rose by 5.3 percent. The ability of the state universities to collectively maintain solid enrollment numbers despite a cascading decline in the number of high school graduates is a result of many factors: partnering with K-12 schools to increase students' readiness for college, improving the retention of enrolled students, and amplified efforts in recruiting out-of-state and international students, among many strategies.
In the face of a continued decline in the number of high school graduates in Michigan, one thing must be emphasized: Demographics must not be viewed as the state's destiny. Addressing the declining youth dynamic is a big challenge, but it's one that can undoubtedly be confronted. Michigan has met many challenges over the decades, and it can do so again. Here are just a few strategies for ensuring that Michigan has a talented workforce needed to grow the economy in the future, despite a challenging demographic situation.
Have a Plan for Boosting Educational Attainment
It is no coincidence that the most prosperous states also have the most college graduates. Michigan ranks 30th in per capita income and 34th in college attainment. Like governors in many other states, Michigan Gov. Rick Snyder has set forth an ambitious goal to increase the percentage of Michigan residents who possess an associate's degree or higher, from the current 39 percent to 60 percent by 2025. While a multitude of factors will play a role in achieving this laudable goal, it is important to have a roadmap for getting us there. Fortunately, such a plan exists, with a wide-ranging group of stakeholders coming together this past year with a set of strategies—and needed public investments—aimed at boosting the numbers of Michiganders with postsecondary degrees and credentials.
Maintain strong K-12 academic standards to ensure students are college- and career-ready
There are a lot of factors that foster the likelihood that high school graduates enter and succeed in college. Most obvious is whether they are academically prepared. To ensure that they are, Michigan must not backslide in maintaining its current K-12 academic standards, including a rigorous core curriculum in high school. Strong standards alone can boost the college-going rate among high school graduates—a strategy that will be needed to offset the overall decline in the state's youth population.
Close the achievement gap among at-risk populations
Another strategy for amplifying the state's talent base is to bridge the divide in college completion among several populations; first-generation college students, those from low-income households, and minorities, among others. In Michigan, black, Hispanic and Native American populations are 16-18 percentage points behind the state's white majority population in the proportion of individuals achieving a postsecondary degree. The state's universities are employing many strategies to increase the likelihood of college success among these populations: utilization of pre-enrollment "bridge" programs, intrusive advising, and sophisticated data analytics that can better pinpoint academic or other issues that are impeding students' progress, to name a few. Closing these achievement gaps is both a matter of social equity and economic mobility.
Boost degree completion among working adults who have some college, but no degree
Michigan has one of the nation's highest shares of adults in the workforce who possess some postsecondary experience, but who never completed a degree. A full one-quarter of our work force are in this bracket, compared to a national average of 21 percent. The state's universities and community colleges must continue to reach out to this important segment of the population, helping them to return to school and finish their degrees—at a time, place and in a manner that meet their needs.
Turn the tide on Michigan's migration flow
Michigan—like all other Midwest and New England states—has long been experiencing an out-migration of its population to the South and West. A Bridge Magazine analysis illustrates just how stark the loss of talent is, with U.S. Census data showing the state posting a net migration loss of nearly 40,000 people between July 2014 and July 2015. The nearly three percent loss placed Michigan as the fifth highest. However, the same Census figures show that Michigan had a net migration loss of only 0.7 percent among those 22-to-34 years old with a bachelor's degree or higher. It helps that Michigan's public universities are a draw, with a New York Times analysis showing that 5,831 students came to Michigan to enroll in its public colleges in 2014 compared to 3,112 residents who left the state to attend college elsewhere. And while unscientific in nature, the just-released annual national movers study by United Van Lines shows that while out-bound household moves in 2016 edged in-bound moves, 52 percent to 48 percent, those who moved to the state specifically for job-related purposes beat out those who left Michigan for employment, 56 percent to 52 percent. Michigan was one of the top out-bound states during the entire 2001-2012 period, thus it's more reassuring that the state moved to the middle of the pack in 2016, ranking 24th in out-bound household moves. Bottom line: let's harness the current positive narrative on Michigan to become a net importer, rather than exporter, of talent.
Increase public investment in state assets to make Michigan even more attractive
Working professionals, young college graduates and families want to live in communities that are socially vibrant, safe and economically prosperous. Fostering this requires a significantly heightened public investment in the state's assets, with its people and their educational opportunities being number one. Good roads, quality infrastructure, and communities that are safe, well-maintained and attractive are among other factors that will draw people to Michigan. Due to a variety of factors, public investment has been slashed over the past 15 years. State funding of higher education is down 19 percent since 2001, equating to a disinvestment of $1 billion in inflation-adjusted dollars. State revenue sharing to municipalities is down 15 percent. Keeping our universities affordable and our cities welcoming will require a reversal of state investment strategy. It's a matter of state policy priority.
In Sum: An Attitude of Fortitude, not of Retrenchment
The examples above are just a few among many strategies for how Michigan can boost its educational attainment levels and ensure that it has the talent needed to attract and retain companies and be a globally recognized hub for economic activity—despite the forecasted drop-off in the number of high school graduates in the years ahead. My point is this: In the face of a declining youth demographic, Michiganders must not retreat, enter retrenchment mode, and assume that we need to plan for a downsized economy due to a starved talent pipeline. We must do exactly the opposite and meet this challenge head-on. Through the state's policy prescriptions, investment strategies, and an attitude by both policymakers and the public that conveys grit and determination, we can and must rise to the occasion. As engines of economic opportunity, the state's public universities will be strong partners in ensuring that Michigan's destiny is prosperous, and not one that is hamstrung by demographic challenges.
Daniel Hurley is the Chief Executive Officer of the Michigan Association of State Universities
---